The story teller in this series is Miss Whistledown, a mystery in the series. I loved how she kept herself hidden despite giving out information about virtually everything that happened. How she was later revealed was exceptionally unexpected.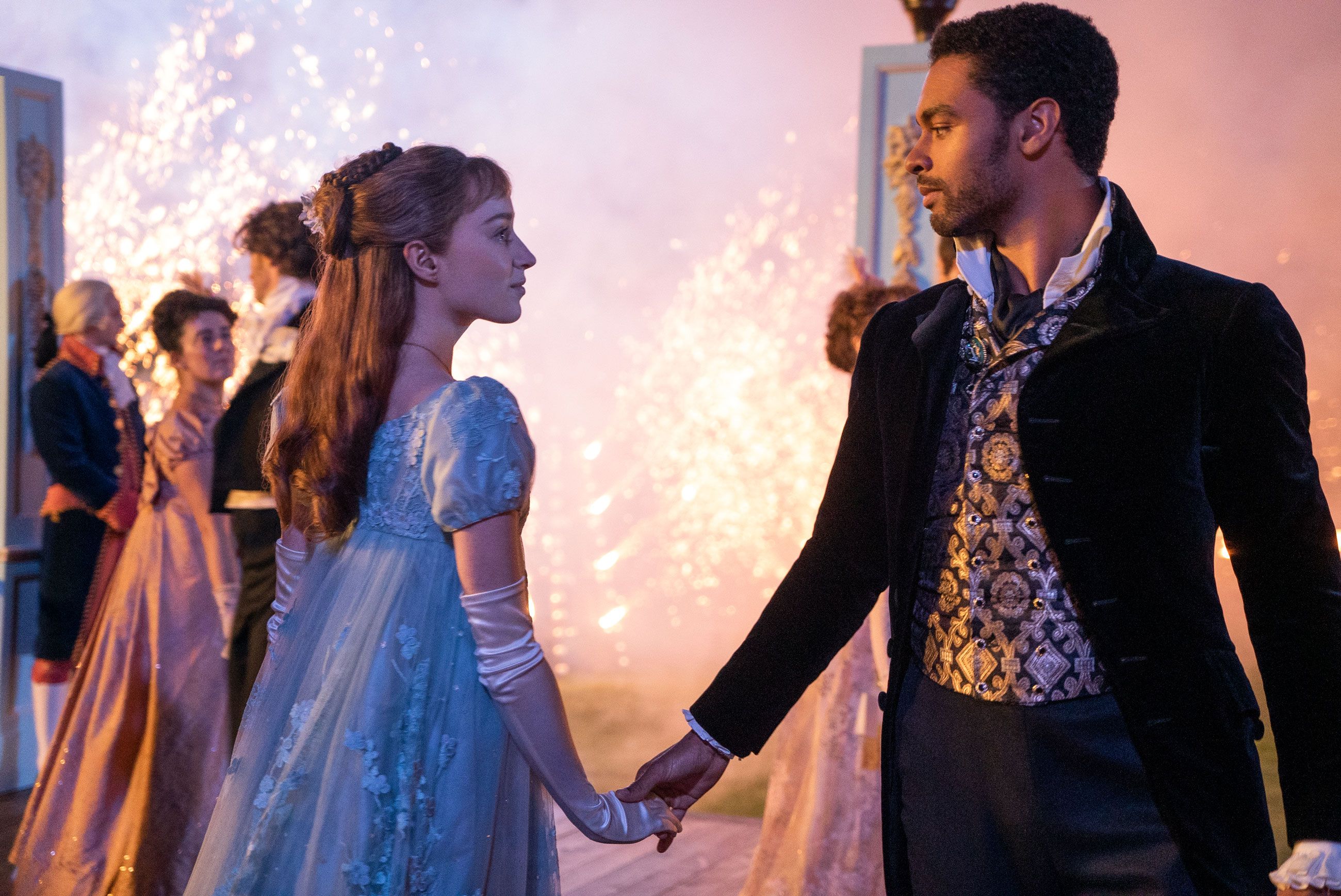 Miss Whistledown tells us of the two lead characters in this season, Daphne Bridgerton and Simon the Duke of Hastings who were seemingly in love with each other.
Though both pretended not to be in love with each other but with Daphne getting into that garden, it gave them a chance to bring their love to limelight.
An impeccable scene was shown when Anthony, Daphne's brother and Simon the Duke of Hastings were to combat till one dies, Daphne seeing she could not loose the Love of her life decided she was going to get married to him.
After the wedding, Daphne was a virgin and wasn't told by her mom about anything that has to do with intimacy. I love the romantic scenes between both couple, the sex looked real and everything was done romantically.
With Daphne in the picture of all these, her sister Eloise didn't behave so serious with the whole marriage thing, she was on the other hand busy looking for Miss Whistledown.
Daphne later gave birth and it brought joy to the entire Kingdom of Hastings.